Rice vinegar for sushi 3%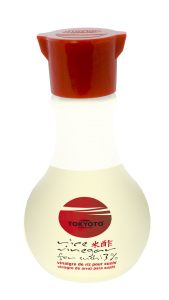 Rice vinegar is a popular spice in the kitchen Asian, used equally often as the soy sauce. Excellent and necessary additive to the Sushi.
The gentle taste with the light note of the rice causes that he is tasting also as the addition to fish dishes, the seafood, vegetables and pastas. Produced of real, entire grains is plying with the full taste.

Send product information

Download photo

Description
GO TO THE STORE